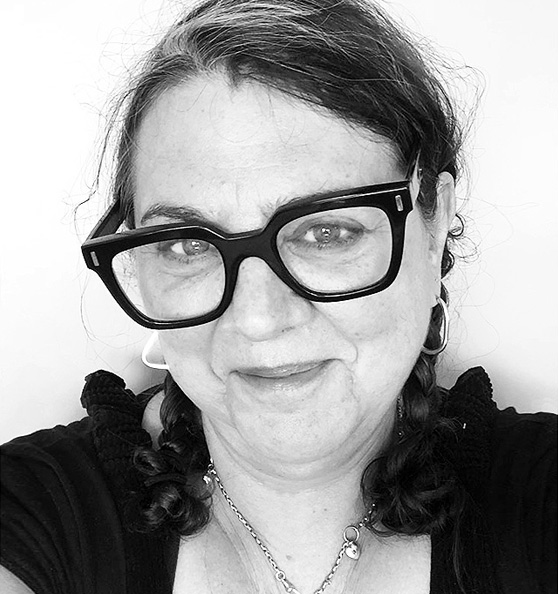 Louise Perry:

Trainee Integrative Arts Psychotherapist
My name is Louise Perry, two years ago I decided to switch careers and pursue my interest and belief in integrative arts psychotherapy, which had been extremely beneficial to me in my own recovery journey.
I'm very glad I did so. I'm now in my second year of a Masters at the Institute for Arts in Therapy and Education (IATE), and I'm registered as a trainee member of the British Association of Art Therapists (BAAT). I also have an MA in Communication Design from Central St Martins, which led to a career in digital design – so I have a professional background in creative expression.
While studying at the IATE, I work part-time as a trainee integrative art psychotherapist within the low-cost therapy and counselling service at HQ Therapy Rooms in Hackney, London E8.
I also dedicate part of my week to working with an addiction treatment centre in Harley Street, which runs a daily programme to help clients understand and manage their self-destructive behaviours and find better ways to communicate and be kind to themselves. Part of my role there is to run their 12-step aftercare programme, having been in 12-step recovery myself for over 20 years.
My journey from patient to a therapist is informed by a deeply-felt understanding of what it's like to be misunderstood within a dysfunctional family, and the isolation, desperation and loneliness that can bring.
I love using the arts in therapy. It can be such a powerful tool in revealing unconscious thoughts, behaviours and patterns. The work can sometimes be challenging; together we will find creative ways to explore you and the self-limiting feelings and behaviours that can be detrimental to your happiness. I believe that everybody makes sense when you understand their background, but that where we come from does not have to define how we are in the world today.
I am available to work online or in person. No art skills are required, but when working online, you will need some basic materials, which we can discuss during our initial consultation.
***If you are interested in contacting Louise Perry, or using low cost therapy, please use the contact form below.***
LOW COST THERAPY ENQUIRY FORM
***Please make sure all contact form fields are completed***
View all therapists