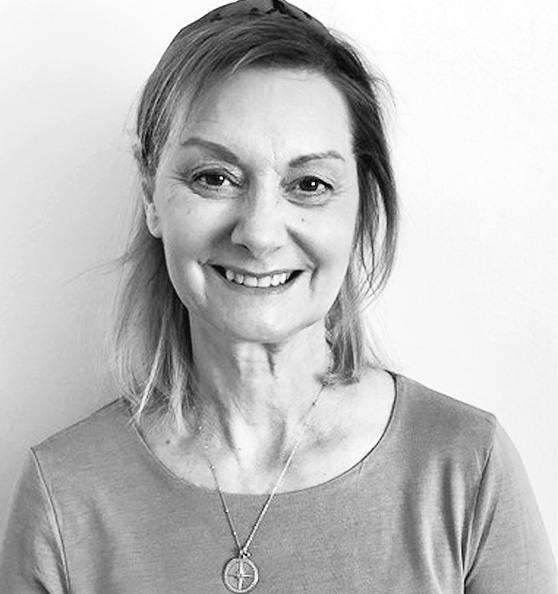 Penny Foley:

Trainee Integrative Arts Psychotherapist
My name is Penny Foley. I am a trainee psychotherapist working in the low-cost therapy and counselling service at HQ Therpay Rooms in Hackney, London E8.
I am in the second year of my Master's in Integrative Arts Psychotherapy at the Institute for Arts in Therapy and Education (IATE). I also have an Advanced Diploma in Therapeutic and Education Application of the Arts from IATE and an Advanced Diploma in Cognitive Behavioural Studies and Skills (CBT) from the University of Derby. I have worked in mental health teams in the NHS and am a Trainee member of the UK Council of Psychotherapists.
We all experience times of difficulty in our lives when events seem overwhelming. Sometimes we need to find a safe place to talk and explore new ways of thinking about our challenges; how to deal with stress or painful emotions, relationship and other mental health issues, finding new approaches to manage unhelpful thoughts.
I believe the quality of the relationship between therapist and client is central to the success of the work they will do together. I build a relationship based on empathy and respect and provide a supportive, safe and holding environment in which to explore healing outcomes using the arts and imagination, backed up by the insights of the range of theories that my Integrative training offers.
I tailor my approach to suit each individual, in a warm, non-judgemental environment. My approach is to use a combination of talking and the arts to help make sense of difficult thoughts and feelings and work towards change.
Therapy is a collaboration and I will find a way to work with you that fits into your life and helps you live the best life you can – which is what we all deserve. I have experience working with trauma, anxiety, depression, and loss.
I am available to work online or on the telephone only at present.
***If you are interested in contacting Penny Foley, or using low cost therapy, please use the contact form below.***
LOW COST THERAPY ENQUIRY FORM
***Please make sure all contact form fields are completed***
View all therapists