The Weekend University: Making Psychology Accessible
It's called The Weekend University (TWU), and its aim as an organisation is to make the most important ideas in making psychology accessible to a wider audience.
We believe that a great deal of human suffering is unnecessary and caused because we don't properly understand the human mind, and how it works.
Therefore, by making the best ideas in evidence-based psychotherapy and psychology more accessible, we can contribute (even in a small way) to reducing this, and creating a more self-aware, conscious, and compassionate society, in which as many people as possible have the opportunity to thrive.
To achieve our mission, we organise monthly psychology conferences featuring presentations from world-leading psychologists, professors and authors, including Gabor Maté, Deb Dana, Steven Hayes, Paul Gilbert, Emmy van Deurzen,, Mick Cooper, Windy Dryden, Richard Schwartz, and many others.
What follows is an introduction to how The Weekend University got started, and how you, a member of the HQ Therapy community, may be able to benefit.
The origins of The Weekend University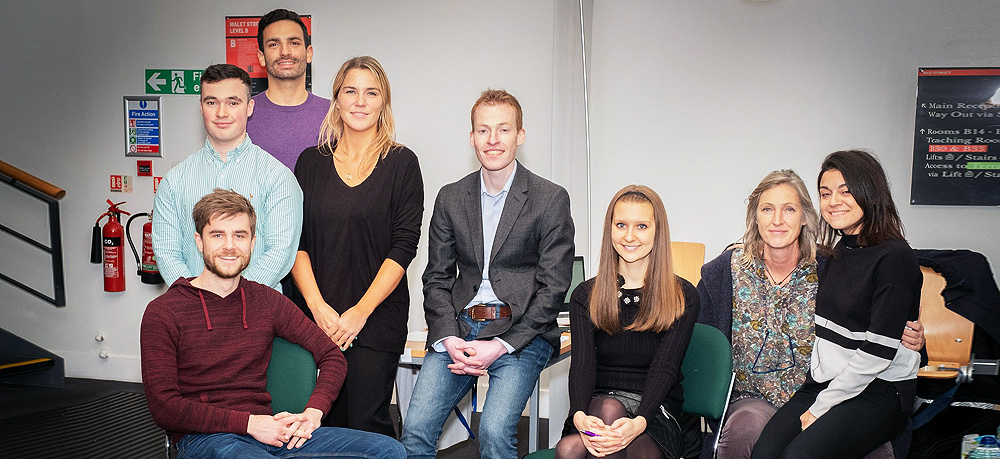 My name's Niall McKeever. I'm a writer and entrepreneur from Ireland, and I'm writing this post to provide a brief introduction to an alternative education project I've been working on for the past few years.
It took me until the age of 24 to realise that what I was most interested in was psychology and the human mind. Up until then, I had been involved in a number of business projects that had all turned out to feel shallow, meaningless, and draining to be involved in.
I wanted to do meaningful work and make a difference in the world and felt deeply unsatisfied with my current trajectory.
Surely there was more to life than just trying to make money?
When I wasn't working, I spent my spare time immersed in online psychology lectures and books.
This, along with a rather intense psychedelic experience, and a close relative suffering from clinical depression, made me consider going back and doing an undergraduate degree in psychology to get a fresh start.
The only issue was that it was going to cost £27,000 and take three years to complete. As both money and time were in short supply, this wasn't exactly ideal.
Around this time, the idea of starting a "Weekend University" started formulating in my mind.
I thought, how cool would it be if you could go somewhere at the weekend, get accessibility to a full day of talks from the best minds in psychology, meet like-minded people, and imagine if you could do all of this without this huge upfront investment of time and money?
So I was faced with a decision: go back to university and study psychology, or attempt to start my own "university" and provide accessible psychology to everyone.
After months of soul searching and running it back and forth in my mind, I opted for the latter.
'Real' university could wait; at least for now.
I took a job as a receptionist in a central London hostel, meaning I could live in the city rent-free, and focus on growing The Weekend University in my spare time.
We had our first event in December 2017, with 156 in attendance, and we've hosted one on the last Sunday of every month since.
They're kind of like TED conferences, but we only focus on psychology.
People attend, learn directly from the best thinkers in the field, acquire CPD hours, and then use the knowledge both to improve their own quality of life, their relationships with others, and in their clinical work with clients.
Each month, there is a unique theme to the Weekend University courses that keeps the events fresh and stimulating.
We've covered a wide range of topics including compassion focused therapy, attachment-based theory & psychotherapy, polyvagal theory & trauma, science and spirituality, consciousness, addiction, and many others.
Who is accessible psychology intended for?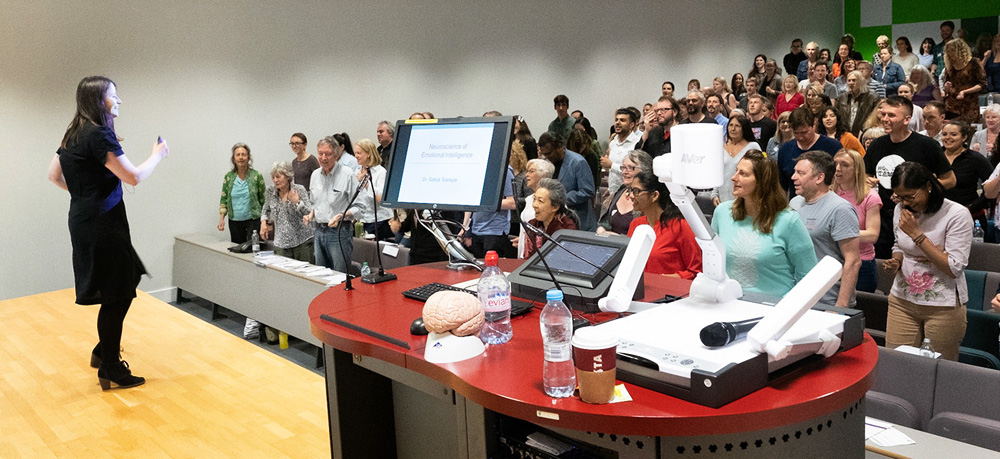 We initially didn't have a 'target audience' for our conferences, as we were simply aiming to make these ideas more accessible to the general public.
That said, these things often take on a life of their own when you start them, and the majority of our participants are now psychotherapists, counsellors, psychologists, teachers, and coaches.
Basically, those who help others.
This is really motivating because it means we can have 'multiplier effects' in the world.
For example, if we can help one therapist become better at what they do, then not only will they benefit, but each person they work with from that point on will benefit too.
———————
If you've read this far, you're probably thinking: "Ok, that's all fine, but what does this have to do with me?" Well, recently we've partnered with HQ Therapy, and we'll be offering discounts on our conferences to anyone in the HQ Community.
This means you can attend at a reduced rate, get affordable CPD each month, and get access to some of the best and brightest minds in the field; at a tiny fraction of what you'd pay elsewhere.
Our next monthly conference event will be held online and is, 'A Day on Addiction', which will be on Sunday 25th of September 2022 running from 13:00 – 17:00 GMT.  The focus is on research that reveals that not only are these assumptions scientifically inaccurate, but they are also obstacles to recovery. Instead, the evidence is mounting that addictions are a symptom of a deeper problem – the problem of unresolved emotional pain.
We are offering a Promo Code ('HQ') that gives the HQ Therapy community a 10% discount when they purchase the tickets.
*Please note that the earlybird tickets will end on September 9th, 2022 at 11:59 pm UK time*
So that's a brief introduction to our project.
If you have any questions, please feel free to get in touch via our website or by email. We would love to hear from you, and hope to see you at a conference in the not-too-distant future!